e-blog
12/08/2016
City Reserves
...
12/08/2016
Reservas de la ciudad
...
12/07/2016
4200 Nuevas Oportunidades de Negocio
...
12/07/2016
Doral Legacy Park
...
12/07/2016
Doral Legacy Park
...
12/07/2016
Municipal Tax Rate
...
12/07/2016
Impuestos
...
12/06/2016
Police Department New Headquarters
...
12/06/2016
Estación de Policía
...
12/06/2016
4200 New Business Opportunities
...
12/06/2016
Aquatic Facility Concept
...
12/06/2016
Concepto Acuático Doral Central Park
...
12/05/2016
NW 97th Avenue
We Opened NW 97TH Avenue connecting the North side with the Center side of the city. ...
12/05/2016
NW 97 Avenida
Abrimos la NW 97 Avenida coectando la zona norte con el centro de la ciudad. ...
12/05/2016
21 Thousand New Jobs
...
12/05/2016
21 Nuevos Empleos
...
12/04/2016
109 Avenue to 41 Street
We connected the 109 Avenue to 41 Street as an alternate route to NW 107th and 112th Avenue ...
12/04/2016
NW 109 Avenida a la Calle 41
...
12/03/2016
Viaduct on NW 25 Street
...
12/03/2016
Viaducto de la NW 25 Calle
...
12/02/2016
102nd Avenue to 74 Street
We linked 102nd Avenue to 74 St Through 90 Street to further alleviate traffic. ...
12/02/2016
102 Avenida con la 74 Calle
...
12/02/2016
Doral Glades Park
...
12/02/2016
Doral-Glades-Park
...
12/01/2016
Rampa 117 Ave con el Turnpike
...
11/30/2016
Flyover Ramp on NW 117 Ave
...
11/30/2016
Pedestrian Bridge on NW 41St
...
11/30/2016
Puente Peatonal Calle 41 NW
...
11/29/2016
Aumentamos el Uso del Trolley en un 40%
...
11/28/2016
We Increase Trolley Use by 40%
...
11/23/2016
Happy Thanksgiving
When I was a child, my father would tell me stories about his time as a prisoner of war during World War II. Those stories would always include his liberation at the hands o...
11/23/2016
Feliz Día de Acción de Gracias
Cuando yo era un niño, mi padre me contaba sus historias cuando fue prisionero de guerra en la Segunda Guerra Mundial. Esas historias siempre contenían el momento en q...
11/19/2016
Carta a los Doralinos
Doral, 19 de noviembre de 2016 Mis estimados amigos y vecinos: El próximo 13 de diciembre en nuestra ciudad del Doral, se llevará acabo la se...
11/19/2016
Letter to Doralinos
LUIGI BORIA Doral, November 19, 2016 My dear friends and neighbors: This upcoming 13th of December, our city wi...
11/18/2016
Comunicado de Prensa
El Alcalde de Doral, Luigi Boria reacciona al apoyo de la concejal Ruiz a Bermúdez: "Esto solo demuestra el complot que venía anunciando y que ambos negaron p&...
11/18/2016
Press Release
Mayor Luigi Boria reacts to Councilwoman Ruiz's endorsement of Bermudez: "This simply verifies that they have been in dealings against me, which they have both publica...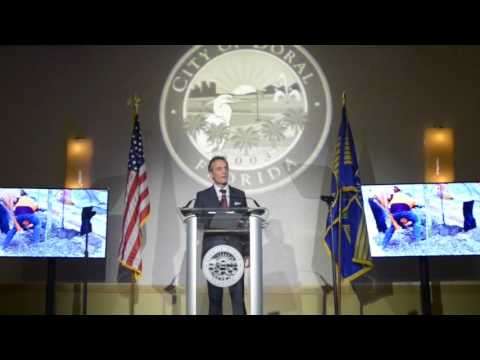 11/06/2016
Mayor Luigi Boria State of the City Address 2016 - Recap
...
11/01/2016
State of the City Address 2016
Good evening fellow Council Members, City Manager,City Clerk, City Attorney, dedicated Staff, distinguished guests and my fellow Doral residents. We gather tonight for a b...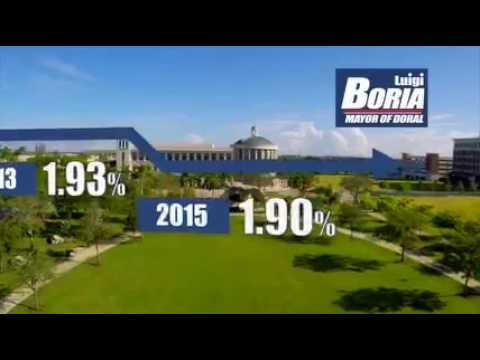 10/28/2016
Our Commitment #MovingDoralForward #DoralAvanza
...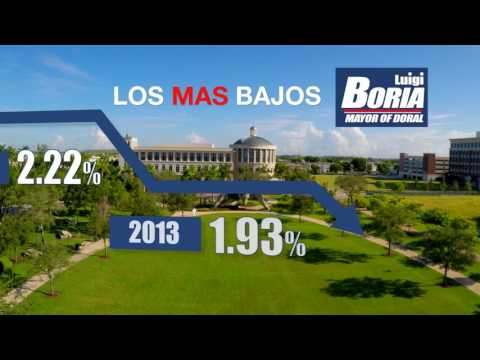 10/28/2016
Nada Detiene el Avance #MovingDoralForward #DoralAvanza
...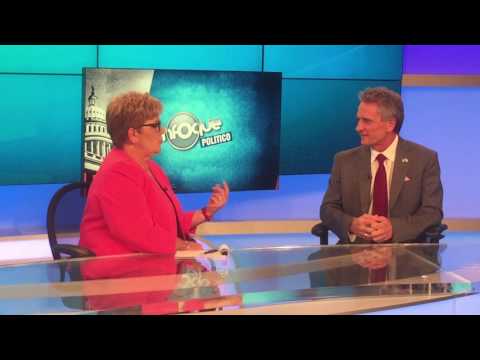 07/05/2016
Enfoque Político - Telemundo 51
...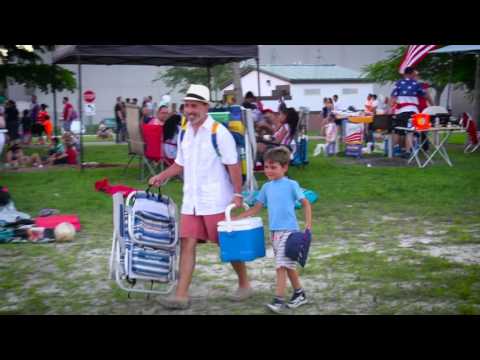 07/04/2016
Celebración 4 de Julio 2016 Independencia de los Estados Unidos en Doral Central Park
Celebración 4 de Julio 2016 Independencia de los Estados Unidos en Doral Central Park ! ...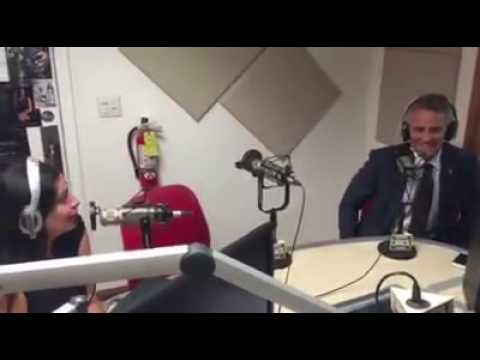 07/03/2016
"Cara a Cara" con Yoli Cuello - Radio Caracol 1260 AM
...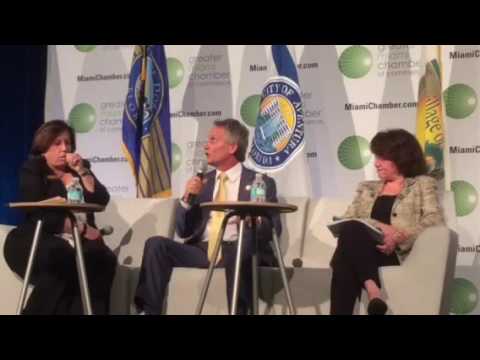 06/21/2016
Greater Miami Chamber of Commerce "Mayoral Panel"
...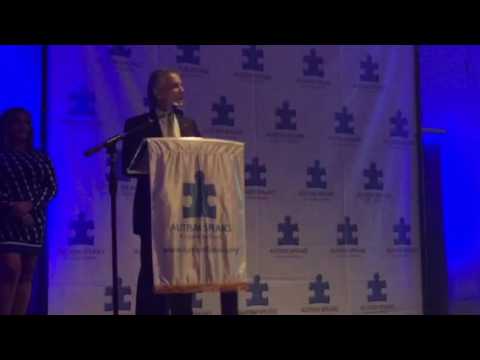 06/16/2016
Autism Speaks Award Ceremony
...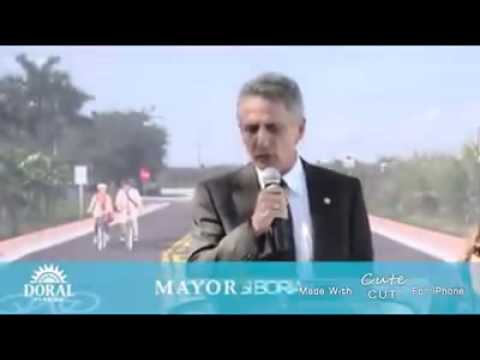 06/07/2016
NW 109th Avenue Groundbreaking
...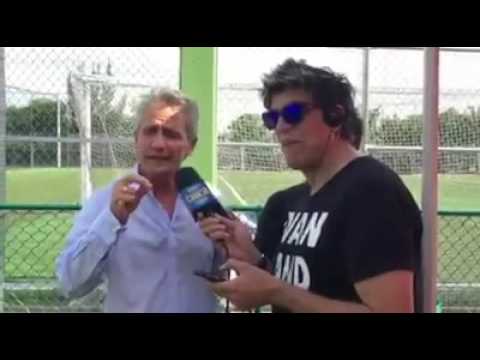 06/04/2016
Radio Caracol 1260 AM Copa de las Américas
...
10/10/2015
Topic of annexations in Doral is back to the table
It's of important concern for me to resume the topic of the annexations of three very important areas inside the Doral boundaries, today under the administration of the Miami-Dade C...
09/10/2015
Solutions to our City's Traffic
Understanding our responsibility in the transit matter and transportation, we have recently created a workshop with the participation of some residents that have drawn ideas of plann...
08/18/2015
Back to School
Today, once again I feel blessed for the activity we have done from the Luigi Boria Foundation, delivering backpacks and school supplies with the collaboration of those who feel the desir...
07/15/2015
Badia commited to Doral
Whenever a new business is installed in Doral, it is a great satisfaction because it states that they trust in our city, a place to invest and to grow as well as to settle in this beautif...
07/01/2015
Women: Managers of God's gifts
I was recently invited to a meeting with Business Women, event which took place here in Doral, and where I could once again confirm the strength they have when I heard from them some of t...
05/12/2015
The Seed of Faith
In the National Day of Prayer, which we celebrate in the city, we had once again the opportunity to recognize, as an American people and as city authorities, we are committed - free - wit...
05/02/2015
Get Fit 5K Run / Walk
When we talk about what we want for Doral, our ideas, dreams and projects always went to see what it means to our residents, our families, in harmony with what we are doing through this b...
04/20/2015
The Southeast of Doral grows with the 25 St Viaduct
Doral has four cardinal virtues that enable the city to an unstoppable development. I would like to refer to the Southeast of the city from 33 St. to 25 St., since there exists an interes...
04/06/2015
Downtown Doral boosts the local economy
As is known, Downtown Doral is raising about 120 acres of land located in the heart of our city. The vision of a businessman, as Armando Codina, gave the start a project of this size, whi...
03/31/2015
Doral..land of Arts and Dreams
Recently, I have been writing about the growth in Doral regarding infrastructure; however, there is something beyond that motivated me to highlight our multicultural characteristic and wi...
03/30/2015
EGG Stravaganza
We celebrated our traditional festival EGG Stravaganza at Doral Central Park. It is a great pleasure to see families sharing in one of our leading parks, in a very friendly, secure, and e...
03/16/2015
Doral...a Cosmopolitan City
For Doral the designation of Edwards Rojas as City Manager has been a very good choice. Today, committed to the responsibility that has been assigned is fulfilling his duties diligently, ...
03/13/2015
Growth of the Northwest of the City
A group of important developments are currently raising the length and scope of our thriving City of Doral; others in administrative processes. Private companies have put their trust in t...
03/06/2015
Canal Stabilization & Restoration in Doral
2.5. Millions of dollars are being invested this year in the stabilization of stopping the erosion channels that some are presented by the very consequences of nature, of which $1 million...
02/23/2015
WorldCity, Doral and International Trade
We had the opportunity to share an excellent conference organized by WorldCity, in which the subject, was extremely interesting; especially in Doral, and was related to the international ...
02/18/2015
Doral and Miami International Airport
It was a pleasure to have held a meeting with the Director of Miami International Airport, Emilio González and learn about their expansion plans. Important was to have kn...
02/11/2015
Major Sport Success at Ronald Reagan / Doral Senior High School
With great satisfaction we accompanied four young students from Ronald W. Reagan / Doral Senior High School during their signing day to play for important universities in the USA; achieve...
02/02/2015
From the office of the Mayor
1.-We continue announcing good news for our city. I'm very excited because we understood the responsibility to our children and our schools, and keep monitoring all new investments ...
01/28/2015
Today everybody talks about Doral
If there is something to say is that we have achieved our goal, our vision and our dream, which it was to be project our renowned city all over the world thanks to what has been an extrao...
01/15/2015
City of Doral Welcomes the World
For the past two weeks, all Miss Universe scheduled events have been taking place in our City of Doral, which have been seen around the world, thanks to the media coverage and internation...
01/15/2015
Opening Remarks at the Miss Universe Welcome Event
Good Evening And Welcome Everyone! Before I begin I would like to call up the rest of the City of Doral Council: · Vic...
12/30/2014
Vote and select the name for the 114th Avenue Park
After the City of Doral called a contest for residents to participate in naming the park to be built soon in the NW 114 Ave., already has ten submissions for you residents to vote ...
12/18/2014
City of Doral Grows with Planning and Zoning
We are responsible to care for all the residents of the City of Doral, as well the developers that are willing to build in the city. Therefore, we will be assured that the projects regard...
12/01/2014
Sebastian & Alejandro: Mayor and Chief of Police for the Day
Today, accompanied by Chief of Police Don De Lucca and City Manager Mr. Edward Rojas, John I. Smith K-8 School Principal Mr. Genaro Navarro and staff, and family Mejia friends, celebratin...
11/20/2014
NW 114th avenue Groundbreaking
Since the foundation of our City, it has been a priority the creation and maintenance of green areas for family enjoyment and the development of our children and youths. One of these park...
11/04/2014
Office of Charter Enforcement (OCE)
Most likely many of you have already read about the Office of Charter Enforcement (OCE) that will be installed in our city, as part of the amendments approved during last August's e...
10/24/2014
M-DCPS New Investments in our Great City of Doral
It has been a great satisfaction to hear the Miami- Dade County Public Schools Superintendent, Alberto Carvalho, talking about the investments that would take place in Doral regarding sch...